NOU!!! Daca vreti sa scapati de redirectele surselor (gen:openload,moe..etc) instalati in chrome extensia ACEASTA
Datorită conţinutului defăimător la adresa religiei , eticii etc. a unei ţări se ajunge la banarea unor manga . Ei bine în această postare vă voi prezentă 7 manga care au fost banate pentru aceste motive în anumite ţări :
7. Ultraman: The Ultra Power (Malaezia) Anul trecut Malaezia a banat această manga pentru folosirea excesiva a cuvântului Allah . Termenul ce poate fi considerat numele Zeului musulman a fost folosit în mod eretic ca fiind numele supereroului , ceea ce în religia musulmană este considerată erezie acest lucru . Dacă cineva din această ţară posedă un capitol din această manga , el va primi o amendă de 6000 de dolari
6. Pokémon ( Arabia Saudită) Toată seria Pokemon a fost banată în Arabia Saudită în 2001 după ce s-a emis o ordonanţă religioasă împotriva acestei manga . Pe vremea aceea s-au atras multe critici dure din partea US si Mexico . Se pare ca această ordonanţă a fost emisă din cauză că aceste cărţi erau folosite pe post de premii la jocurile de noroc.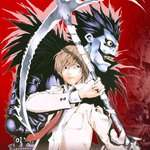 5. Death Note (China) Guvernul din beijing a caracterizat acţiunea din această manga ca fiind ilegală şi terifiantă şi a ordonat banarea acestor manga pentru a proteja mentalitatea studenţilor chinezi .Deasemenea încercări de banare au mai fost făcute în Mexic şi în Rusia . Cea mai recentă fiind din Rusia prin care o familie a trimis o scrisoare publica preşedintelui Vladimir Putin pentru banare dar fără succes.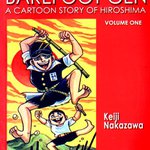 4. Barefoot Gen (Câteva scoli japoneze) În trecut această manga era adeseori folosită ca sursă pentru a învăţa studenţii ororile celui de-al doilea razboi mondial , dar recent această manga a fost catalogată drept fiind extrem de violentă . În total 13 guverne locale au primit cereri de banare a acestei manga pe piaţă.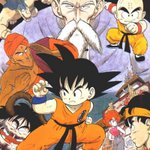 3. Dragon Ball (Maryland's Wicomico County ) O şcoală publică din Maryland a reuşit să baneze seria Dragon Ball din cauză că aceasta se presupune că avea scene sexuale . În 1999 o mamă a cumpărat un capitol manga din Dragon Ball şi a catalogat seria ca fiind softcore porn. Viz a cenzurat acele scene în anii ulteriori.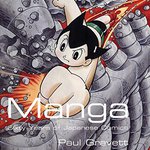 2. Manga, 60 Years Of Japanese Comics (San Bernardino County, California)Manga aceasta , care conţinea istoria a 60 de ani de manga japoneze a fost banată din librăriile din California pentru că un părinte s-a plâns datorită conţinutului nepotrivit , în speţă a unei presupuse scene de sex cu un hamster imens ( nu glumesc ) .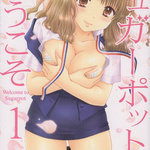 1. Welcome to Sugar Pot (Japonia)  Una dintre cele mai controversate mang a fost scoasă de catre guvernul japonez departamentul tineretului ca fiind extrem de periculoasă mai ales pentru scenele de incest . Aki-Sora şi To Love Ru Darkness urmează a fi banate în 2020 datorită apropierii jocurilor olimpice .
Sursă : Anime News Network